The Hounds of Heaven, Irish Wolfhounds -Presidents' Day Litter - One Year !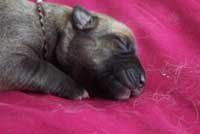 The Presidents' Day Litter is One Year Old - Happy Boofday !
Who
would have thought ?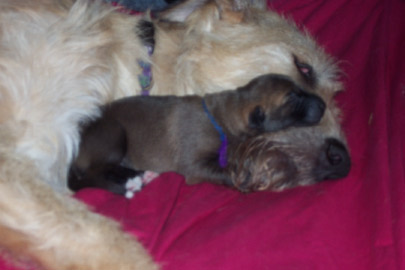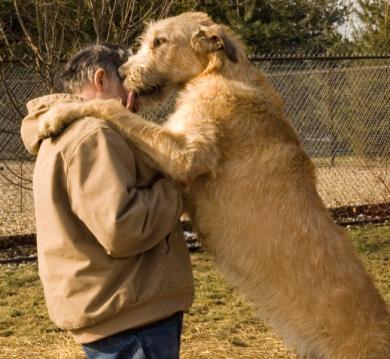 A year ago we were in a mad dash to the vet's office because of complications of delivery. We still planned on 10 puppies (per the vet's best count on the pre-whelping X-ray). One hour later we were the proud parents of 15 puppies and were overwhelmed.
Puppies in the basinet.
Because of the number, we had the almost the whole staff of the clinic working to revive the puppies as they were born by c-section.
As you might expect, the next 3 weeks were busy and occasionally harrowing. Because of the number of pups, we divided them into two groups and placed them with Myrna on alternate hours. Each pup ate every 2nd hour, Myrna ate every hour. We ate when we had a chance. We did not sleep. Amazingly enough, no supplementation of the pups was required.
With the considerable help of Ever Dependable Jenny ™, 14 pups, Myrna, Liam, and all the humans survived.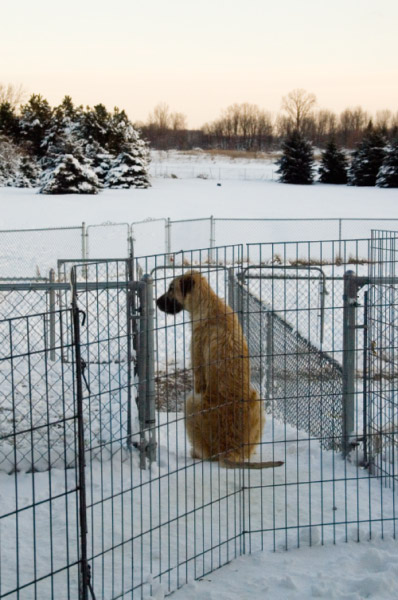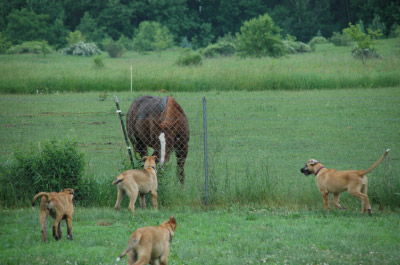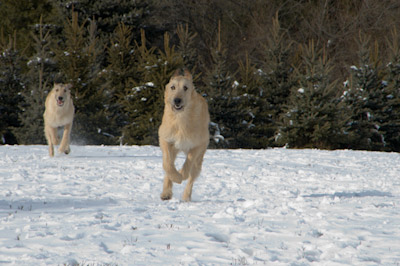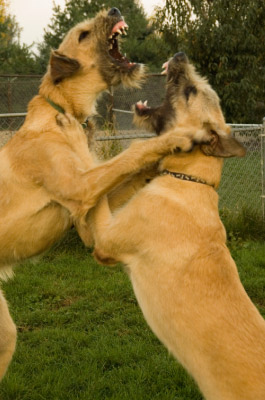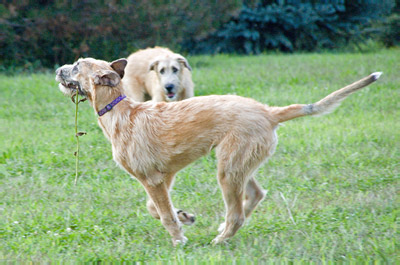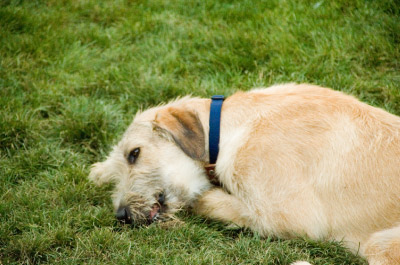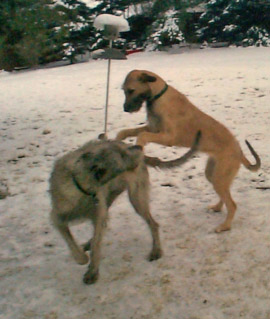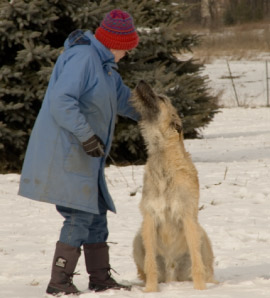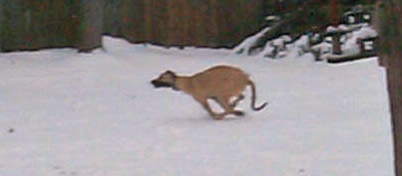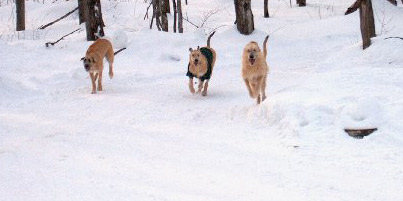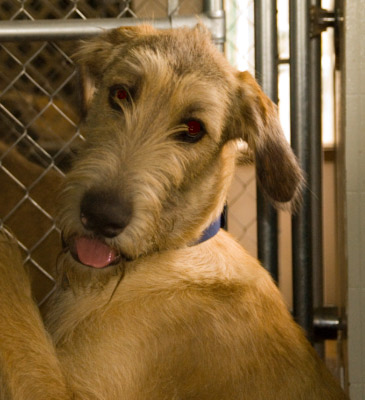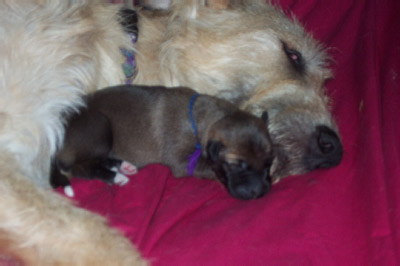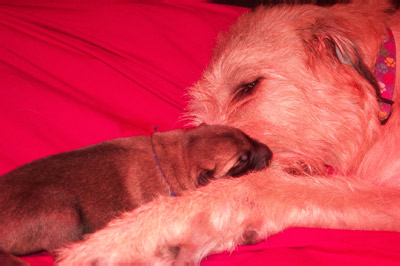 It is hard to imagine that the monster kissing Bill in the first picture was this size at 4 days.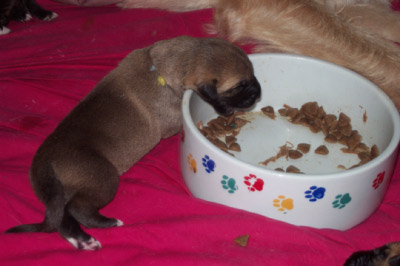 Adventurous at one week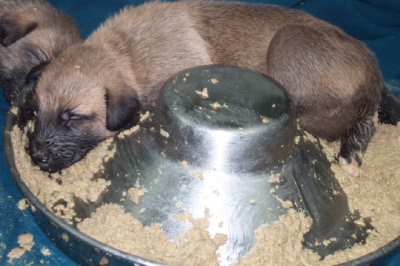 Asleep, at 3 weeks.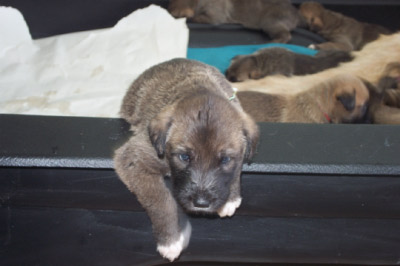 Breaking out of the whelping box at 1 month, with attitude.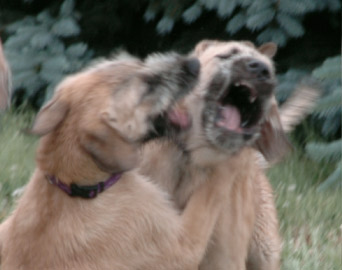 Practice, practice, practice. You never know when you might run into a wolf.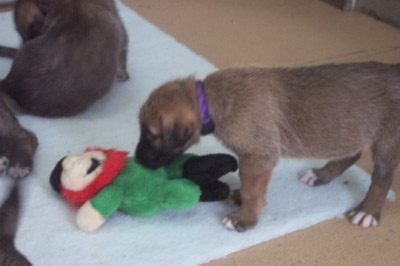 Is this a toy to bite or a pillow ?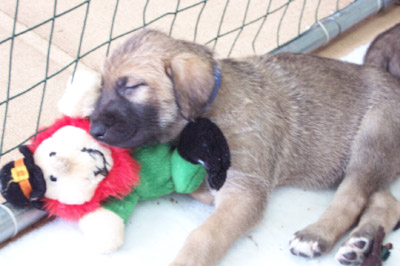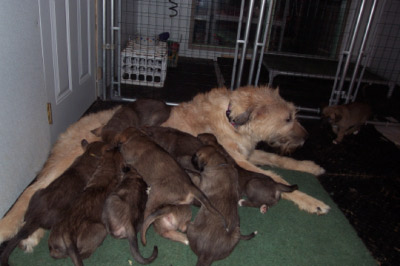 My turn, MY TURN !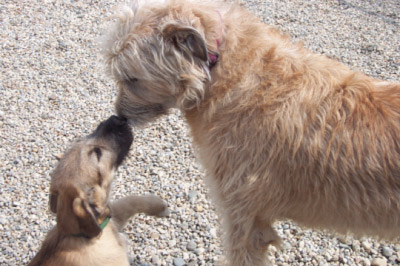 Aoife greeting a puppy.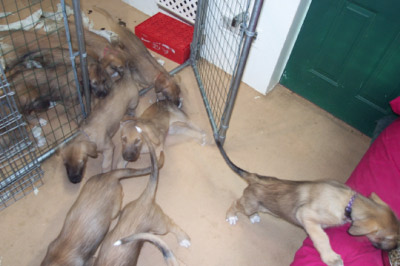 Making a break for the futon, at 7 weeks.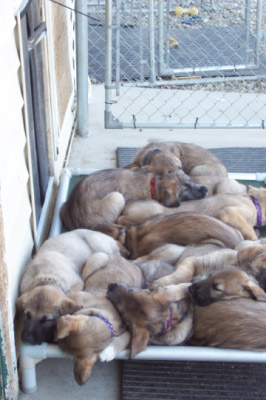 Puppy pile outside, at 7 weeks.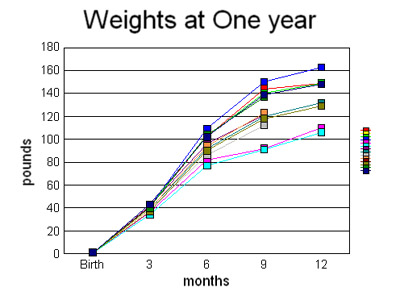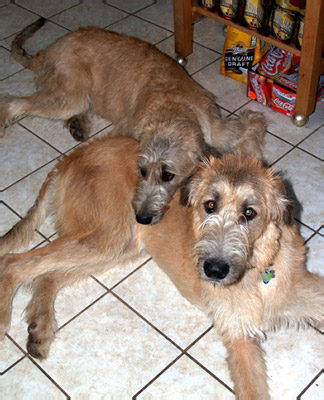 Ruairi and Roisin, at their ease.
Overall, it has been quite an adventure - so far. Now we are training some of the remaining pups for the show ring. They show great promise, but we shall see.