Presidents' Day Litter - Week 1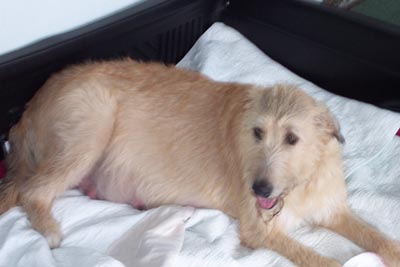 Myrna, the mom
Her page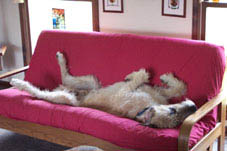 Liam, the dad
His page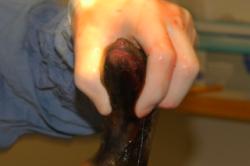 Copyright 2005, W. Schultz, DVM and J. Schultz
We were prepared for a litter of 10 puppies, because that was the vet's best estimate from the "counting x-ray" last Monday. She went into labor 4 days early and there was an immediate prblem with the first puppy that led to an emergency C-section and the delivery of 15 more puppies, of which 14 survived 24 hours.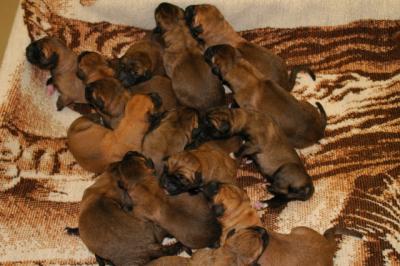 Copyright 2005, W. Schultz, DVM and J. Schultz
---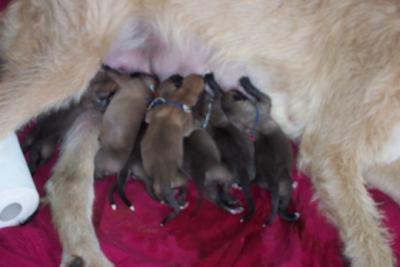 Half the litter having lunch and an snooze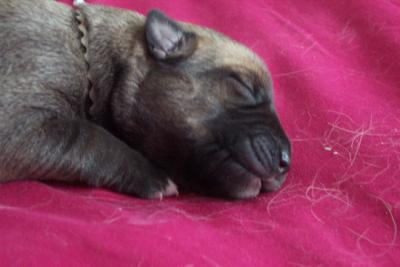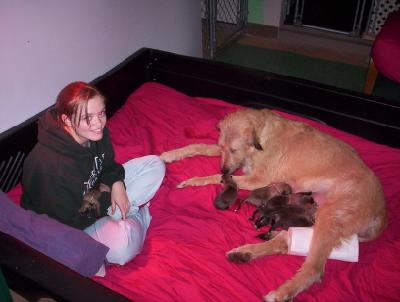 We are feeding them in two shifts of 7, rotating them every 2 hours. Did someone say "sleep" ? Luckily we have assistance from Jenny
As with all Irish Wolfhound litters someone needs to be awake (and alert is good, but not always possible) to rotate the puppies and/or help mom get positioned to feed without accidently laying on a puppy.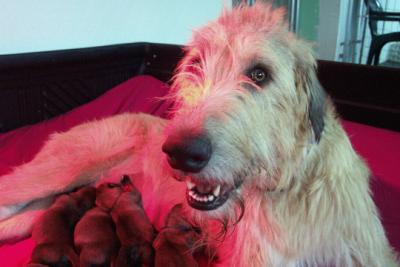 Mom is always on alert.......
(the red cast is from the heat lamp)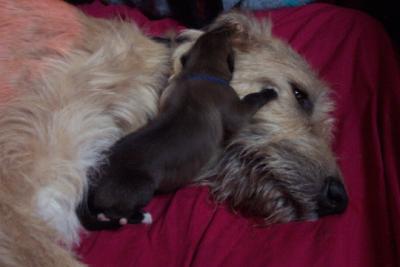 except when she is not.
Come back later to see the updates
Back to the Presidents' Day Litter index page
Visit the Hounds of Heaven Main Pages
On to Week 2