The Hounds of Heaven, Irish Wolfhounds -Presidents' Day Litter - week 10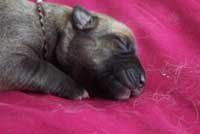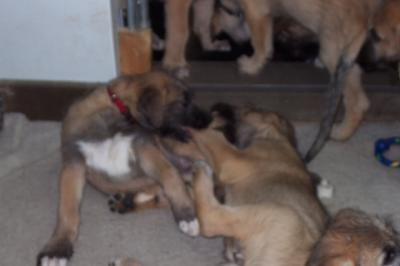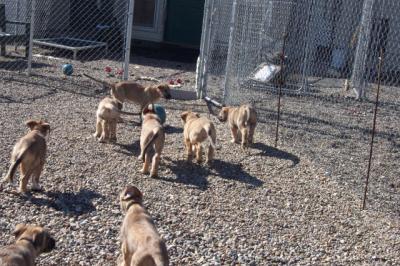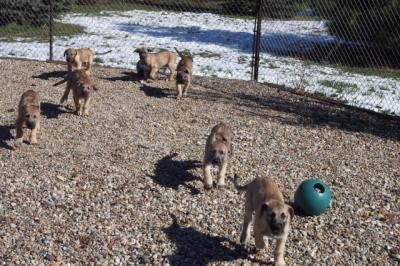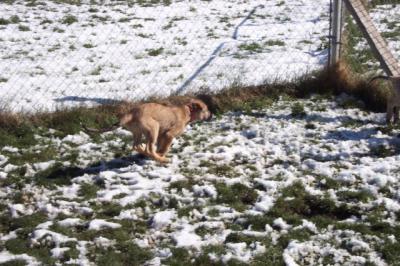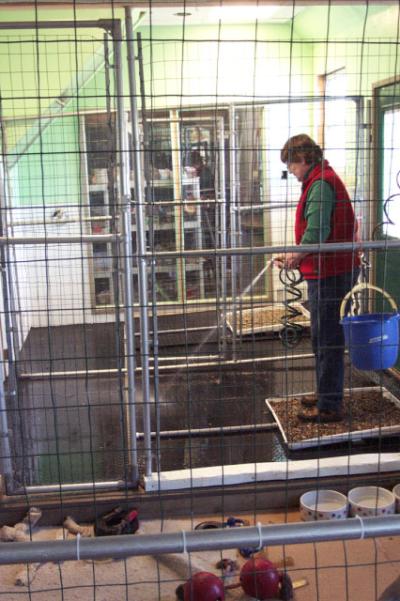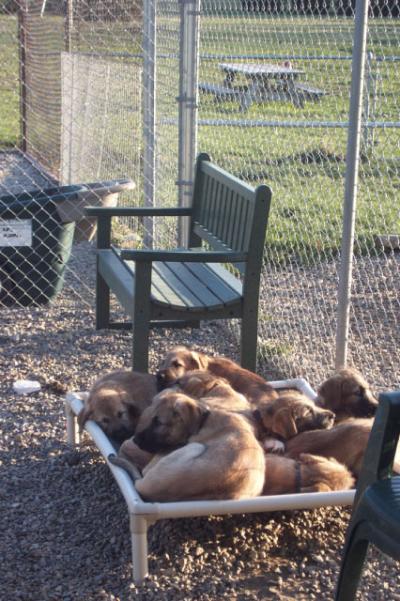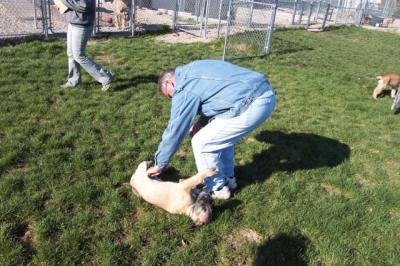 Week 10
This week was also fairly uneventful. But...
Snow at the end of April ?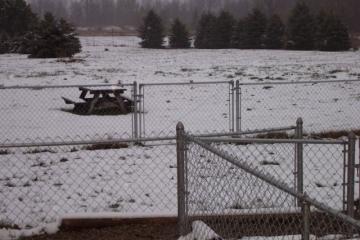 What's wrong with this picture ?
It is not supposed to snow in April. It certainly is not supposed to snow 5 inches at the end of April. However, Myrna and the puppies thought it was a lot of fun to have snow on the ground.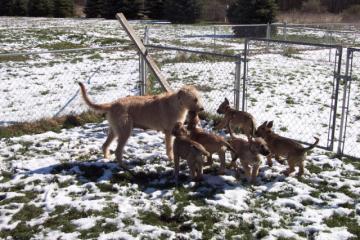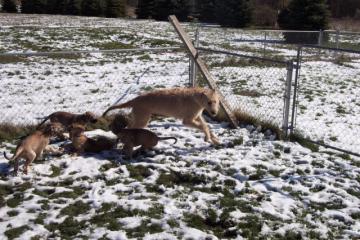 The week began with an unexpected snow storm and ended with sunshine and a visit from Bill Sahloff, a noted professional handler, to evaluate the litter: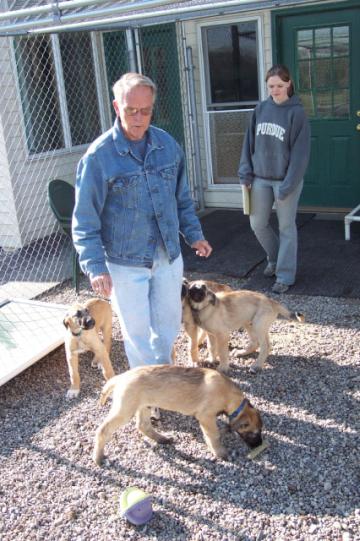 Bill began by watching them play, checking to see if they would approach him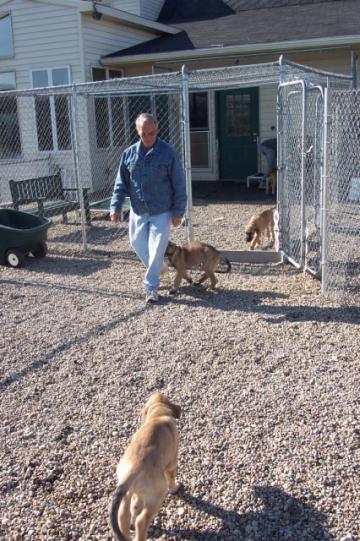 and then began to watch them one by one, on gravel,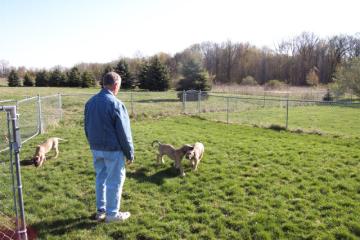 and then on grass.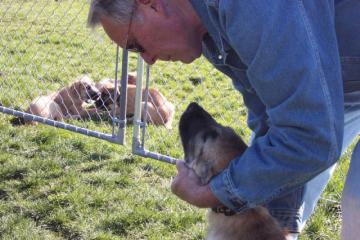 He checked conformation.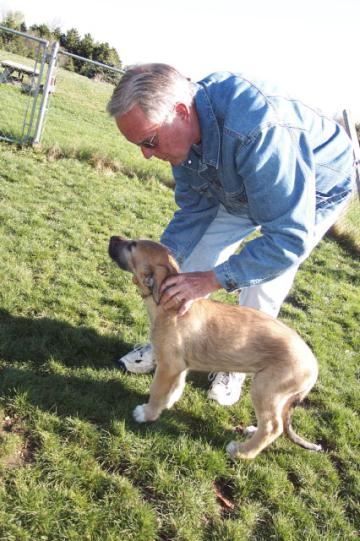 During the evaluation, puppies ran, puppies played, puppies leaped on top of each other, puppies licked everyone's faces (clearly trying to curry favor!). Bill Sahloff gave us his thoughts on each puppy (which the Ever Dependable Jenny madly wrote down), we added in our own impressions, and a good and educational time was had by all. It was very helpful that we had the dam and the sire along with a number of other relatives available to look at as well.
Second immunizations were received without a fuss.