The Hounds of Heaven, Irish Wolfhounds -Presidents' Day Litter - week 4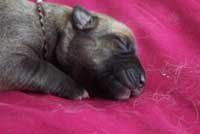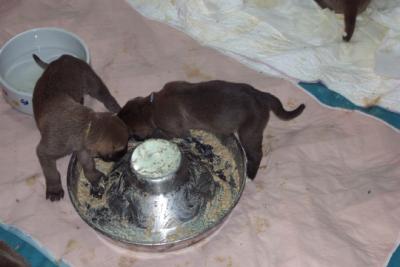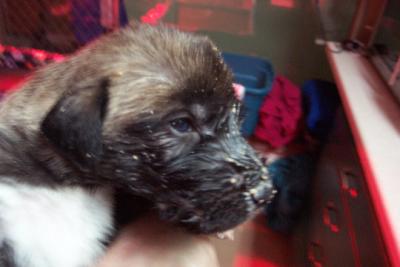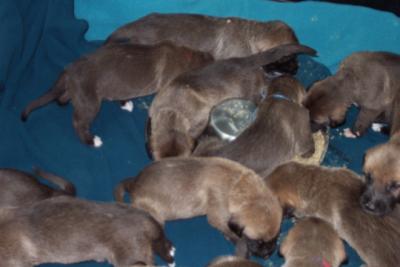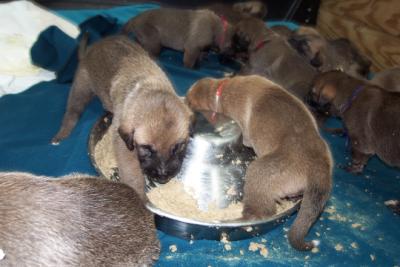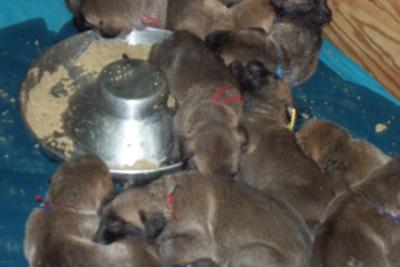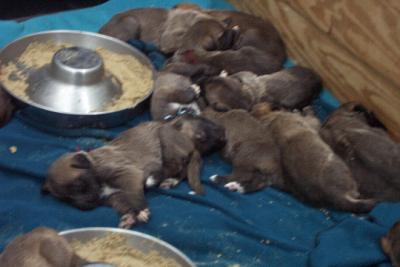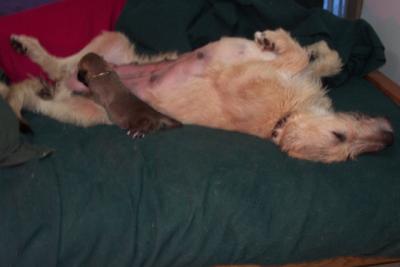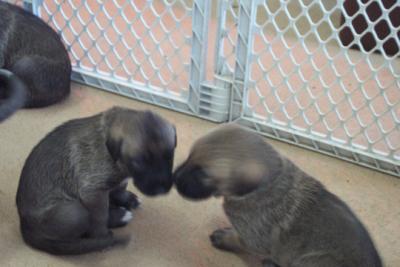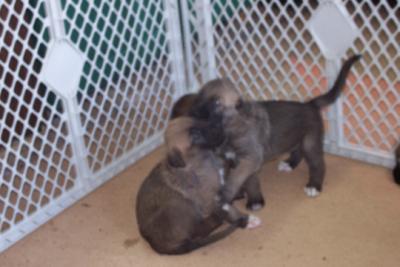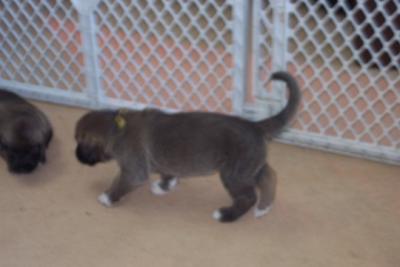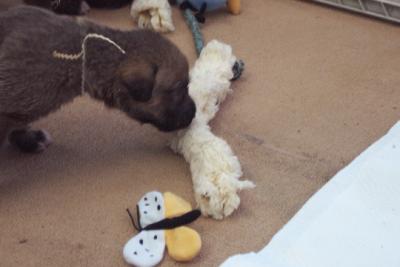 Week 4
"Food, Frolic, Fight, Fun," and "Sleep" pretty much sum up the beginning of week 4.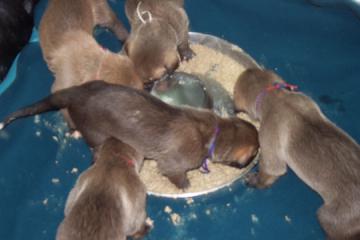 The raised section in the middle of the "flying saucer" puppy feeder is to keep the puppies from walking in the food. It doesn't always work - actually, it never works, but it does help... a little bit. A determined puppy will just use the trough shape of the feeder to help keep the food in place.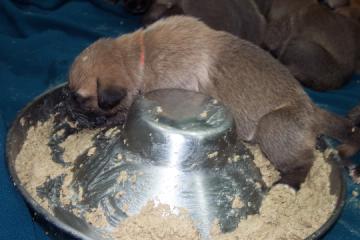 And then get more and more relaxed.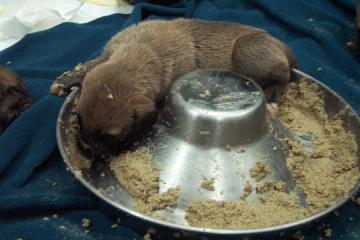 And more relaxed.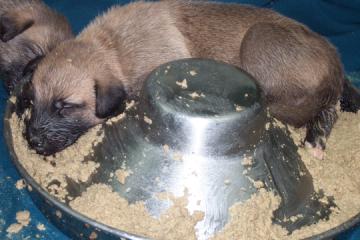 And, at last, to sleep, secure in the knowledge that food is not far away.
Of course, What goes in must come out and you can just imagine what is coming out with 14 active metabolisms at work. Jenny decided to join a union and found the perfect one: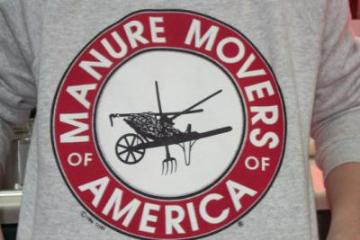 We will not trouble you further with this subject this week.
By midweek with no disasters in the offing, massive fatigue hit us both. We missed posting several pictures of the day and this update is 2 days late. It is probably because we get to sleep in the whelping room between feedings and we are just not accustomed to getting as much as 3 hours of sleep at one time.
"Escape," or "Lets give the parents a heart attack" was a popular pastime this week.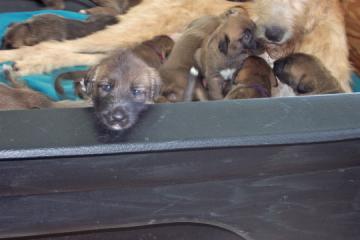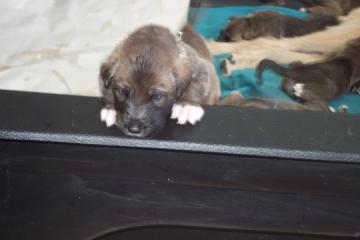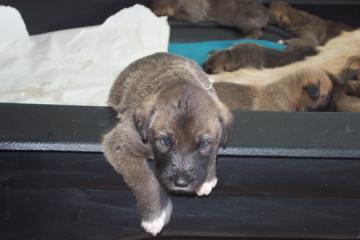 By the end of the week they could escape at will so the first project for next week is moving them out of the whelping box and into the puppy palace, just as soon as we can build two new wire walls. More on that next week.
All are gaining weight. As we gradually introduce the weaning diet the weight gain begins to accelerate. Here are the weights of the first five (the only order is that these were the first 5 to be weighed when we returned from the vet's after the c-section).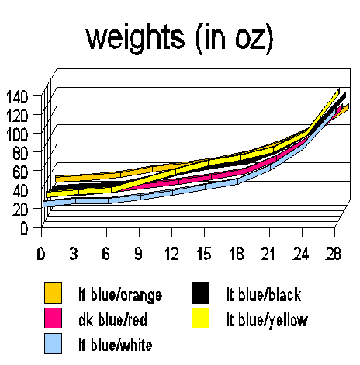 Next week: pictures of the way we have the whelping room and puppy palace arranged and more news on the development of the litter.