The Hounds of Heaven, Irish Wolfhounds -Presidents' Day Litter - week 8,
The UNAUTHORIZED VERSION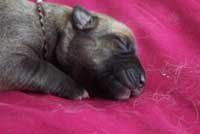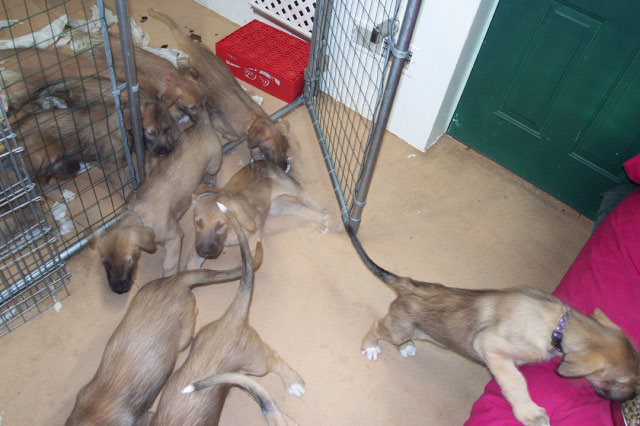 Breakout !
By Popular Demand We, the puppies have taken over the newsletter this week. Many of you have written asking to see our human parents and they just aren't going to show themselves. So desperate measures are called for. To that end we have worked our little paws to the bone to show you what really goes on around here when you are not looking. First we enlisted the aid of Phillie, our older sister, who can open any kennel latch in existence. After that we learned Windows and HTML and, as they say, the rest is history.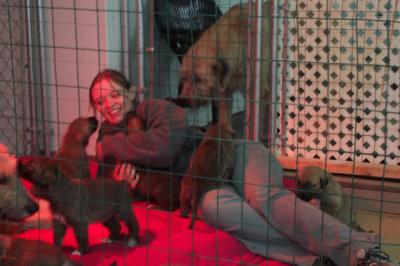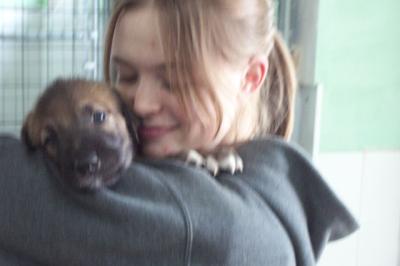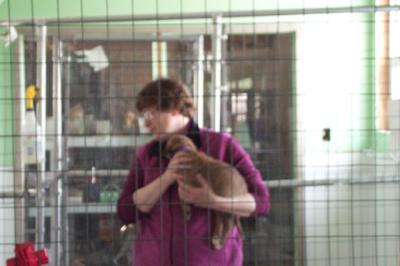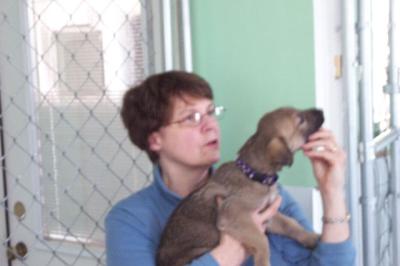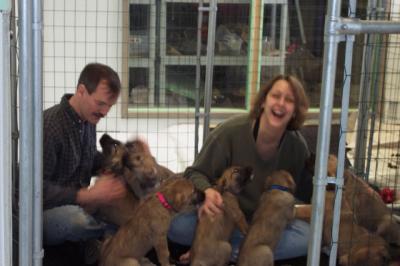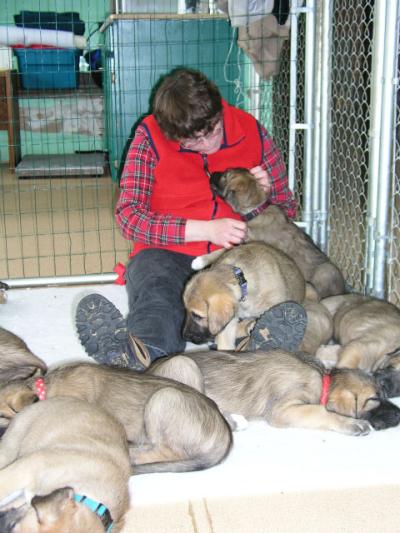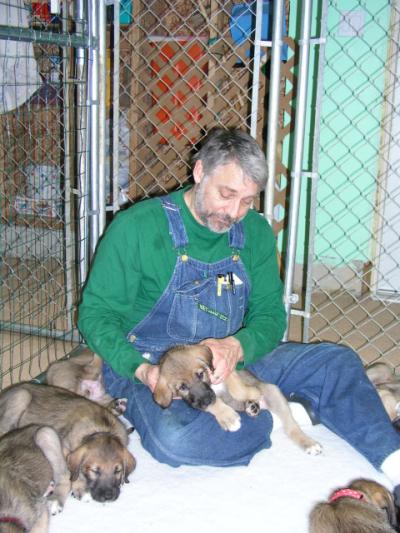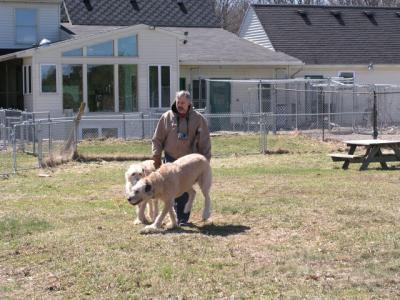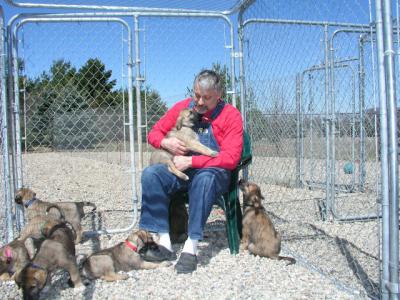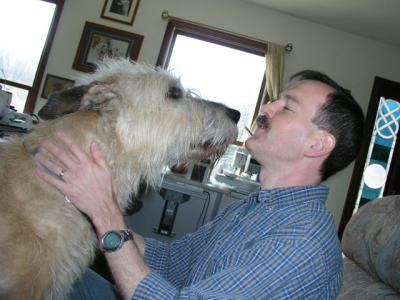 Week 8, from OUR perspective
The week started with our getting our puppy shots. This was not a big deal for us but had our dad complaining of how heavy we were. We say that lifting us is good for him. Builds strong bones ! We were sleepy the day we got the shots, but were our usual selves the next day. We were going to get our shots last week but puppy "Bones" got sick and the vet wanted our parents to wait until he was better.
Some nice people have been visiting us. It is a lot of fun to jump on them. The most fun is looking adorable until they bend their faces down to get a puppy kiss, and then to bite them on the nose ! They all taste different. Some of them don't like getting bitten and some just laugh and tickle our tummies.
Breaking out is a lot of fun, especially when there is an almost empty food bag available.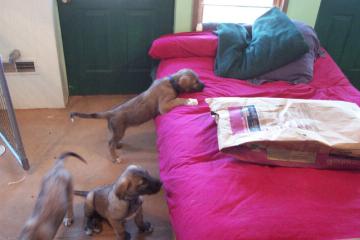 For those of you that are not food bag experts, that is a bag of Eukanuba Professional Feeding Lamb and Rice for adults. We also get some Innova because our human mom says it makes our fur shiny. We can't have too much of that though because it is too rich for us and might make us grow so fast we would hurt. Mom knows best.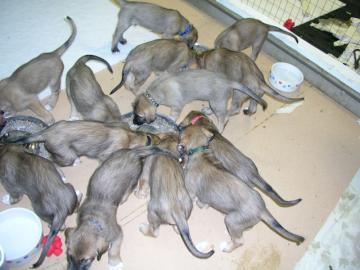 We get three "flying saucer" (don't blame us, that is what the parents call them) bowls full of food 3 times a day. The parents think that is a lot, but we eat almost all of it. We also eat fingers, toes, and ankles as well as our fleece toys. We chew on rocks, but don't eat them.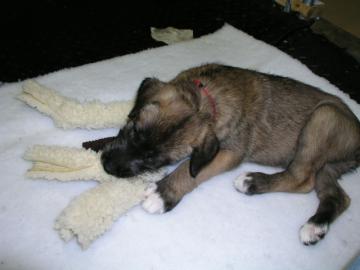 We have found that being outdoors is quite a bit of fun. We have gravel on the floor and chain link on the roof so no hawks or other baddies can get to us. Sometimes it gets a bit cold outside so we make a puppy pile on our bed.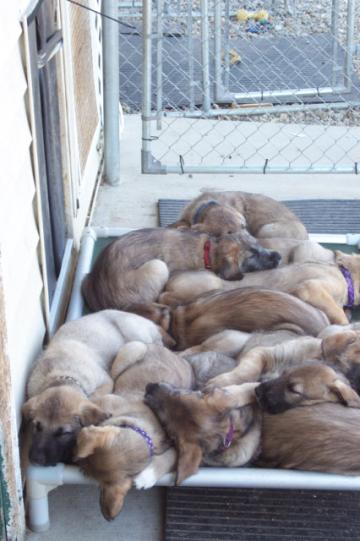 Dad saw us and thought we were cold so he took us all inside, and we took ourselves right outside again because an outside puppy pile is more fun. It wasn't that cold.
We are a little worried about mom. When we break out at mealtimes she jumps up on the futon and doesn't want us to nurse any more. She does like to talk to us from up on the futon though.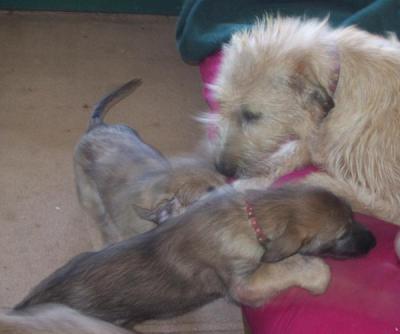 We suppose this is one of those things about "growing up." Why any puppy would ever want to grow up is beyond us.
Oh yeah, the health report: Both our human dad and mom got well this week.